Ramey Auto Group Offers Excellent Car Service
When you own a car, the best way to keep it running smoothly for many miles to come is to have it routinely repaired and maintained. With proper maintenance, a car can last for many driving miles and will keep you enjoying every journey around Princeton WV or beyond. If you're looking for the right service center that will take care of your car, truck, SUV, or van, we recommend checking out the many service centers available at Ramey Auto Group.
Ramey Automotive Richlands Service
Ramey Chevrolet Princeton Service
Ramey Chrysler Dodge Jeep Ram FIAT Service
Ramey Toyota Service
Why Choose Ramey Auto Group For Your Car Repair Needs?
We strive to make your service experience as easy, quick, and inexpensive as possible. Not only do we have certified technicians with many years of car repair experience, but we also have service centers filled with the right tools, parts, and equipment for the task at hand. We even have service specials available to help our Tazewell VA, Blacksburg VA, and Richlands VA area drivers save money on their car service.
What Type Of Car Service Is Available?
Here at Ramey Auto Group, our service center is prepared to handle whatever type of maintenance or repair issue that may come your way. Whether your Jeep Wrangler needs an oil change, your Dodge Charger requires a brake repair, or you're not sure what's wrong with your Ram 1500, but something isn't working correctly, our team of technicians is here to help.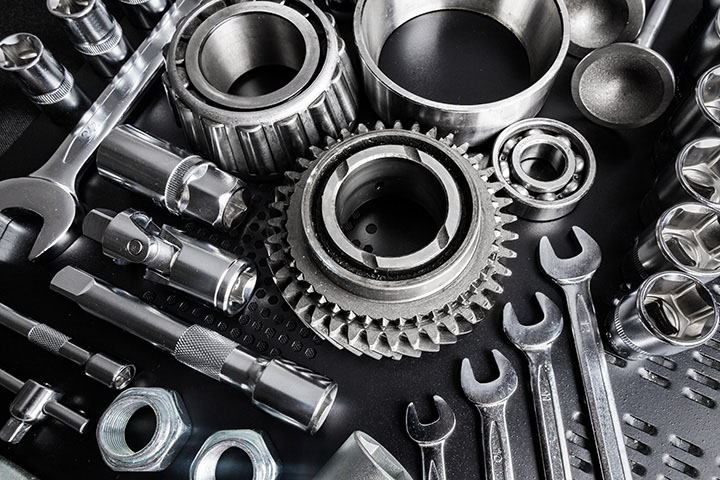 Here are just a few of our most popular routine maintenance offerings.
Oil Changes
The oil in your engine cools, cleans, and lubricates the engine parts, allowing your engine to function at its highest capabilities. Over time, the oil can become sludgy, dirty, or too thin, which, if left unchanged, will result in a larger and more expensive engine repair. An oil change is quick and inexpensive and will keep your car running strong.
Brake Inspections and Repairs
If you've noticed any red flags when it comes to your brakes, shuddering, an acidic smell, a squealing noise, etc., then you'll want to have our professional technicians take a closer look. We'll inspect your brakes and repair whatever is required.
Tire Changes, Alignments, and Rotations
Whether your tires need to be switched out for the next season, your alignment is off and needs to be readjusted, or it's time to have your tires rotated, our service center can help. We know what type of tires each new and used vehicle requires, and we'll let you know if your tires should be replaced.
Battery Checks and Replacements
If you've ever gone to start your car and the battery is dead, you know how annoying that situation is and how much it should be avoided. If you've been experiencing no starts or hard starts lately, let us test your battery's charge and replace it if needed.
And Much More!
Our team of service technicians is prepared to handle any type of car repair or maintenance issue. From large transmission repairs to small spark plug changes, we're here to help our Princeton WV area drivers however we can.
Schedule A Service Center Appointment
If your car, truck, SUV, or van needs service, don't hesitate to use our online service scheduling tool. Find the right date and time for your schedule, choose which service center would be best for you, and decide what type of service your vehicle requires. If you have any questions, don't hesitate to contact us via phone at 888-230-7796, online chat, or text. Then head down to Ramey Auto Group at Route 19 & 460 in Princeton, WV.